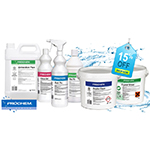 For a limited time we're offering our customers 15% off all Prochem chemicals
Prochem are the market leader in manufacturing carpet cleaning and surface cleaning chemicals, providing innovative formulations that really work!
So why not take advantage of our limited-time offer and stock up on your favourite Prochem cleaning chemicals to ensure that you can provide incredible results on your customer's carpets, rugs and upholstery.
15% OFF Prochem pre-spray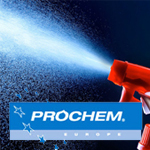 A good quality pre-spray is an essential step during your carpet cleaning procedure to tackle tough dirt on high traffic areas. Dirt and grime can be trodden into buildings and become ingrained in the carpet fibres.
Prochem's range of pre-spray will help to break down and release the dirt from the carpet pile, allowing it to be easily lifted away during the extraction process.
15% OFF Prochem stain treatments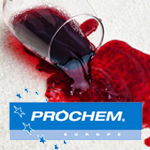 Prochem manufacture a large range of stain and spot treatments which can tackle stains caused by paint, grease, coffee, red wine and dyes. Prochem stain treatments are easy to use and provide incredible results fast!
Prochem have also developed the PSK Spotting Kit which combines a range of stain and spot treatments and other useful stain treatmen accessories so that you can be ready to tackle a whole range of stains.
 15% OFF Prochem carpet cleaners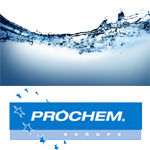 A vital step in your carpet cleaning procedure is shampooing or extraction cleaning the carpet, rug or upholstery.
Prochem's range of carpet and fibre shampoos will clean and freshen fibres and are ideal for use with your rotary machine to work the shampoo deep into the carpet pile, releasing trapped dirt and odours.
Prochem's extraction cleaners are to be used with your carpet cleaning machine. The extraction solution will loosen dirt and bad odours, allowing you to easily lift them away with your machine.
Prochem powdered carpet cleaning detergents are also available with 15% off.
15% OFF Prochem deodorisers & santisers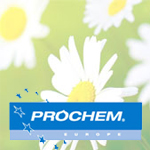 When bad smells occur in carpets and rugs it can be difficult to remove them. Prochem manufacture a range of deodorisers and odour neutralisers which will destroy the root cause of the smell. Odours caused by urine, food spillages, floods and smoke.
Prochem deodorisers and sanitisers can simply be sprayed onto the odour and left to dry or can be added to your usual carpet cleaning solution to achieve fresh, odour-free carpets over a large area.
15% OFF Prochem woolsafe carpet & rug cleaners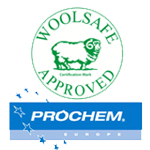 As a professional carpet cleaner, you will have to be equipped to clean a range of different carpet types. Wool carpets can be more sensitive to cleaning chemicals and you may experience colour and texture change if you apply a cleaning chemical which is not designed for use on wool carpets.
To ensure you can safely clean all types of carpet, why not take a look at Prochem's range of woolsafe approved pre-sprays, shampoos, stain treatments and deodorisers.
15% OFF Prochem Natural Range eco friendly carpet cleaning chemicals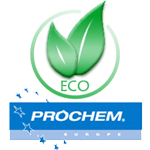 Prochem manufacture a range of eco friendly carpet cleaning chemicals which help to lessen their impact on the environment. The cleaning solutions contain natural ingredients which will not harm or pollute the environment. Prochem also ensure that the packaging used for the Natural Range is as eco friendly as possible.
Prochem manufacture an environmentally friendly choice of liquid and powder carpet cleaner, pre-spray, stain treatment, deodoriser and carpet rinse.